BAROQUE STYLE CAPE DUTCH HOUSES
The baroque style is the earliest architecture style and is charecterized by curvilinear gables. A soft and beautiful style, the original makers of these houses poured their personal creativity into the design of the gables creating a lasting heritage of architecture at the Cape.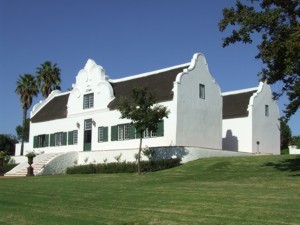 WEBERSBERG FARM HOUSE
This house on Weberberg farm has simple end gables with an elaborate baroque style gable at the central axis of the house.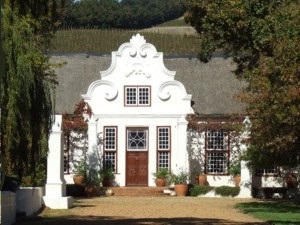 MORGENSTER FARM HOUSE
This house has very finely crafted plasterwork on the gables and is a well preserved baroque style gable.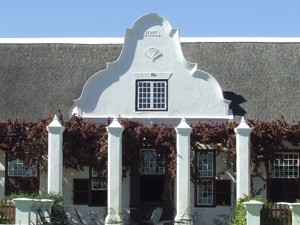 MEERLUST FARM HOUSE
This farm house at Meerlust is on of the earliest Cape Dutch houses. The colonnade at the front adds to the elegange of the architecture.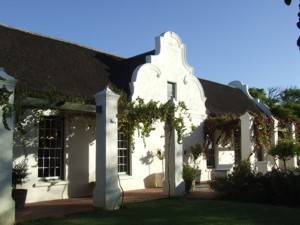 VERGENOEGD FARM HOUSE
The lovely farm house lies in front of a dam with the Helderberg mountains within view of the house.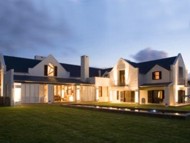 MODERN CAPE DUTCH ARCHITECTS
www.architectcapetown.co.za
At Beverley Hui architects we design residential buildings in both modern and traditional Cape Dutch styles. The residential Cape dutch house plan typically is formed in a U or H shape, which creates the best shelter from the Cape weather. The architect has adapted these into modern house plans. This photo shows a modern interpretation of the Cape Dutch House and gables by the Architects. The architect has modernised the gables.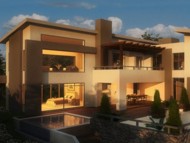 MODERN RESIDENTIAL ARCHITECTS
www.architectcapetown.com
At B.H. architects we thrive on designing modern homes. The flexibility of modern designs means that there are an endless number of possibilities and the architect's imagination is the only limitation. Enjoy the best of Modern living and contemporary style residential architecture.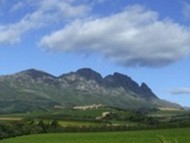 CAPE RESIDENTIAL FARMS SOUTH AFRICA
www.plotsforsalecapetown.com
Build your new architect designed home in the Cape wine farm region. Stunning views of Cape sightseeing attractions from many of these stunning Cape Wine Farms. Find plots and farms for sale in South Africa, and hire the best modern residential architects to design a home with Cape Dutch Gables.