CAPE DUTCH ARCHITECTS
The so called "Modern Cape Dutch" style is a new development that has sprung up on golf estates and wine farms in recent years. The style borrows much from the past... the white walls, sliding sash windows and gabled roof ends. However the gables are usually modern and simple while architectural concrete beams using modern construction methods, add flexibility to the floor plan, and enable greater size rooms than in the Original Cape Dutch farm houses.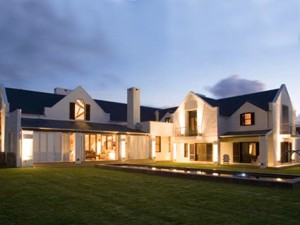 MODERN CAPE DUTCH HOUSE IN DE ZALZE

This house is situated in de Zalze winelands golf estate. The long pool is on axis with the center of a covered verandah. A wonderful space for entertaining guests. The roof is made of corrugated iron instead of the traditional thatch.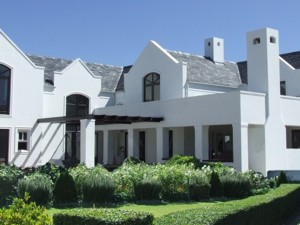 MODERN CAPE DUTCH HOUSE

Also on De Zalze winelands golf Estate, this house departs from the traditional symmetry in favour of an asymmetrical modern design. Columms next to the pool add a poetic touch.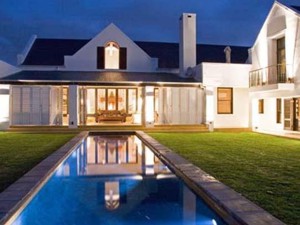 MODERN CAPE DUTCH ARCHITECTURE

This house is situated in de Zalze winelands golf estate, with stunning views to Stellenbosch Mountain. THe house was designed by Beverley Hui Architects during 2006.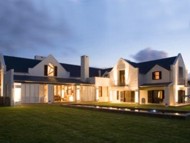 MODERN CAPE DUTCH ARCHITECTS
www.architectcapetown.co.za
At Beverley Hui architects we design residential buildings in both modern and traditional
Cape Dutch
styles. The residential
Cape dutch house plan
typically is formed in a U or H shape, which creates the best shelter from the Cape weather. The architect has adapted these into modern house plans. This photo shows a modern interpretation of the
Cape Dutch
House and gables by the Architects. The architect has modernised the gables.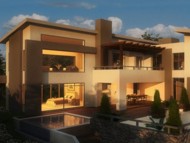 MODERN RESIDENTIAL ARCHITECTS
www.architectcapetown.com
At B.H. architects we thrive on designing modern homes. The flexibility of modern
designs
means that there are an endless number of possibilities and the architect's imagination is the only limitation. Enjoy the best of Modern living and contemporary
style
residential
architecture
.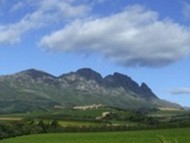 CAPE RESIDENTIAL FARMS SOUTH AFRICA
www.plotsforsalecapetown.com
Build your new
architect
designed home in the Cape wine farm region. Stunning views of Cape sightseeing
attractions
from many of these stunning Cape Wine Farms. Find plots and farms for sale in South Africa, and hire the best modern residential architects to design a home with
Cape Dutch
Gables.